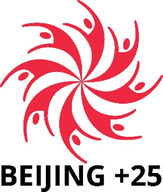 Taking the example of the Economic Commission for Europe the NGOs will organize a special meeting in Geneva on October 28, 2019 on which we are jointly working with our sisters from NGO's from the whole region including USA and Canada. If you would like to participate in this conference, please register before September 30, 2019 under: https://reg.unog.ch/event/30772/ whether you have a UN badge or not. The results of this meeting will be presented to the Economic Commission of Europe on October 29-30, 2019.
What role do the NGOs, e.g. BPW International, play in the Beijing +25 review process?
The NGOs can have an impact through the regional coordinators of NGO CSW.
Would the members of the above mentioned regions like to give a short statement on a video which will be used to present a short mosaic of video statements on October 28th. Please see documents below. The link to upload video statements will bei communicated later.
Please see the attached description of the project, the manual on how to conduct an interview and the release form. The video should only last 3 to 5 minutes. The link to upload it will be sent to you shortly. We would need to have it by September 20th, 2019. Thank you very much!