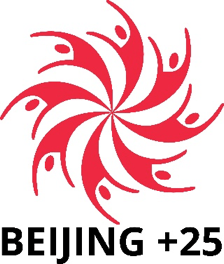 ·     The next Commission on  the Status of Women in 2020 (CSW 64) will mark the 25th Anniversary of the 4th World Conference on Women, featuring the Beijing Platform of Action, which was held in 1995 in China by highlighting the results already achieved. 
·      The Beijing Declaration and Platform for Action of 1995 (Beijing Platform for Action) is the most ambitious road map for the empowerment of women and girls everywhere. In 2020, it will be 25 years since the Beijing Platform for Action set strategic objectives and actions for the achievement of gender equality in the following 12 critical areas of concern: Women and Poverty, Education and Training of Women, Women and Health, Violence against Women, Women and Armed Conflict, Women and the Economy, Women in Power and Decision Making, Institutional Mechanisms, Human Rights of Women, Women and the Media, Women and the Environment and the Girl Child. 
·     The governmental review process started already some months ago. Over 143 government reports were handed in to UN Women. They are available on https://www.unwomen.org/en/csw/csw64-2020/preparations#national-level-reviews.
·      In the next few months there will be regional reports presented in parallel by the Economic Commission for Africa and for Europe (Canada and USA included) on October 29-30 2019, meetings of theEconomic Commission for Latin America and the Caribbean (ECLAC) in November 2019, the Economic and Social Commission for Asia and the Pacific (ESCAP) on November 23-24, 2019 and the Economic and Social Commission for Western Asia (ESCWA) on September 25-26, 2019. 
What role do the NGOs, e.g. BPW International, play in the Beijing +25 review process?
The NGOs can have an impact through the regional coordinators of NGO CSW whose addresses you will find below. 
Taking the example of the Economic Commission for Europe the NGOs will organize a special meeting in Geneva on October 28, 2019on which we are jointly working with our sisters from NGO's from the whole region including USA and Canada. If you would like to participate in this conference, please register before September 30, 2019under: https://reg.unog.ch/event/30772/whether you have a UN badge or not. The results of this meeting will be presented to the Economic Commission of Europe on October 29-30, 2019.
I will contact you all through the Regional Coordinator of Europe and North America and the Caribbean and send you a survey which I would kindly ask you to fill in and send it back to me asap to: catherine.bosshart@bpw-international.org.
In case you would like to give a short statement on a video which we will present on October 28th, please contact me also under catherine.bosshart@bpw-international.org.
Below you'll find the addresses of the NGO CSW Regional representatives whom you can also contact if you would like to give an input re a specific field you are working in: 
lahabib@learningpartmership.org
sdl@graduatewomen.org
August 22, 2019 / Dr. Catherine Bosshart