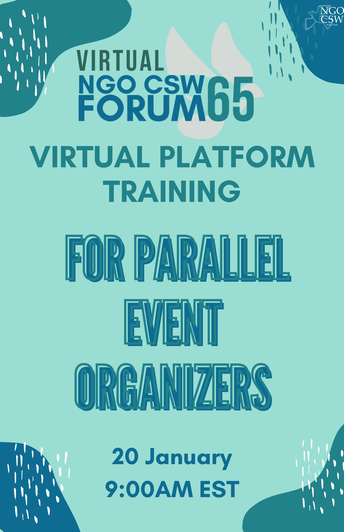 Virtual Platform Training for Parallel Event Organizers
Are you organizing one of the 640+ Parallel Events for the NGO CSW65 Virtual Forum? Not sure how to best utilize our virtual platform for your event? Join us for a training session specifically for Parallel Event organizers! We'll be going over how to utilize the platform to host your event, as well as how to promote your event and organization, and engage with Advocates and attendees.
The training will be recorded and disseminated after the event for those who cannot attend or those who need a refresher.