The Food and Agriculture Organization (FAO) is a specialized agency of the United Nations that leads international efforts to defeat hunger. 
Our goal is to achieve food security for all and make sure that people have regular access to enough high-quality food to lead active, healthy lives. With over 194 member states, FAO works in over 130 countries worldwide. We believe that everyone can play a part in ending hunger. 
Today, countries face an increasing myriad of demands and challenges in agricultural development. To support them, FAO has identified five key priorities in which the Organization can best apply and leverage its knowledge, expertise and experience. These priorities, or Strategic Objectives, represent the main areas of our work to achieve a world without hunger, malnutrition and poverty and do so in a sustainable manner – contributing to the implementation of the 2030 Agenda for Sustainable Development.
---
News
---
Watch the Videos concerning BPW that is posted together with other INGOs at FAO in our general website  www.ahgingos.org dedicated to the International Year of Fruits and Vegetables. 2022 will be the year dedicated to Artisanal Fisheries and Acquaculture. 
Cristina Gorajski Visconti, BPW International UN Representative to FAO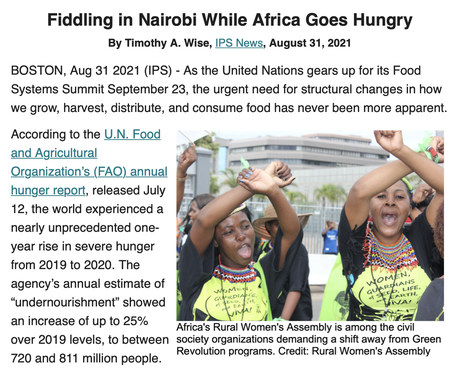 According to the U.N. Food and Agricultural Organization's (FAO) annual hunger report, released July 12, the world experienced a nearly unprecedented one-year rise in severe hunger from 2019 to 2020. The agency's annual estimate of "undernourishment" showed an increase of up to 25% over 2019 levels, to between 720 and 811 million people.
---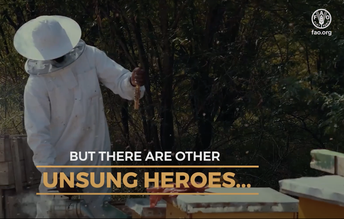 FAO Bee-Day
To all the unsung heroes
Food is precious.
And during times of crises we must appreciate even more what it takes to get it to our plates.
Every step of the way, there are heroes working tirelessly so we can eat.
But there are other unsung heroes…
Just think of bees and beekeepers.
Most of the world's vital food crops depend upon bees and other pollinators,
giving us a diversity in our diets of quality fruits, vegetables, nuts, and seeds.
As pollinators, bees play a key role in our environment –without them our gardens would not flourish, plant diversity would decrease, we would miss the sweetness of honey.
From the stingless honeybee of the Maya people of Mexico and Guatemala
to the giant Himalayan honeybee of the Gurung people of Nepal,
there are many diverse species of bees.
Yet, our tiny heroes are under threat worldwide mainly from…
intensive agriculture, habitat loss, improper use of pesticides and climate change.
Around the world, beekeepers are working to protect them.
Contributing to our food and nutrition security, safeguarding biodiversity
and providing livelihoods and incomes for millions.
To all these unsung heroes, today and every day, we say
THANK YOU!
---

Cristina Gorajski Visconti, BPW at the FAO, is the coordinator or facilitator of the NGOs at FAO
The Ad Hoc Group of NGOs at FAO has a new website.
---