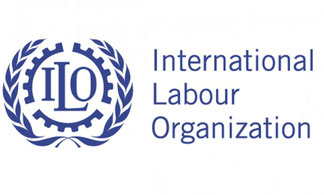 ---
BPW Representatives
---
---
Headquarter
---
Internet
---
The only tripartite U.N. agency, since 1919 the ILO brings together governments, employers and workers of 187 member States , to set labour standards, develop policies and devise programmes promoting decent work for all women and men. The main aims of the ILO are to promote rights at work, encourage decent employment opportunities, enhance social protection and strengthen dialogue on work-related issues.
---
News
---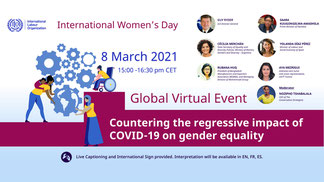 Countering the regressive impact of COVID-19 on gender equality
Zoom March 8, 2021, 15:00-16:30h CET
On this occasion, the ILO proposes a high-level collective reflection on the challenges and opportunities in building a transformative agenda for gender equality as called for by the ILO Centenary Declaration. The conversation will emphasize actions needed to support the role of women as agents of change towards a human-centred path to a more equal world of work in the COVID-19 pandemic and beyond. 
Live Captioning, International Sign, EN, FR, ES Interpretation available.

Side Event by BPW International & Zonta International
Zoom Meeting October 15, 2020
Here we can offer you the Video of the above mentioned Zoom Meeting.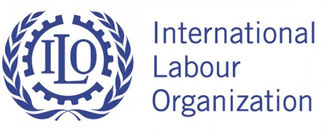 ---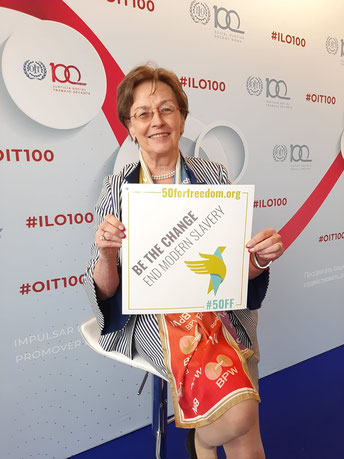 Be the change!
End modern slavery.
We have the chance to make history.
The International Labour Organization's Protocol on Forced Labour could restore hope and freedom to millions of people trapped in modern slavery.
But first it has to be ratified by countries around the world.
Our goal is to persuade at least 50 countries to ratify the Protocol on Forced Labour by the end of 2019.
Call on world leaders to ratify the ILO's Protocol on Forced Labour!
---