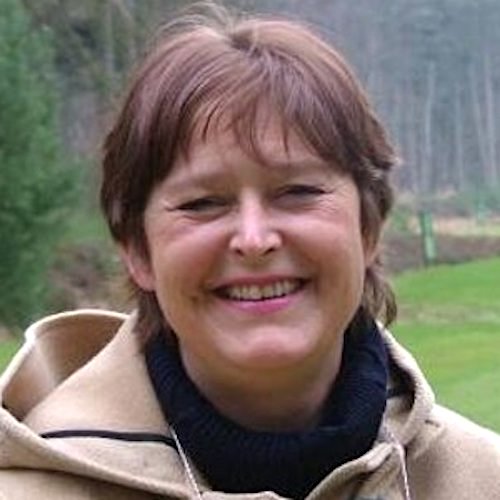 Lesha (Boleslawa) M. Witmer
Netherlands
---
---
---
Languages
Dutch, English, French, German
---
Lesha is currently one of the UN representatives of IFBPW to the UN (UNECE - Geneva and UNESCO). 
She represents IFBPW at the World Water Council and is a founding- and Steering Committee member of Women for Water Partnership (of which IFBPW is a founding member), charged with the advocacy portfolio; she serves as steering committee member of the Butterfly Effect NGO coalition and the global #ClimateIsWater campaign, and is a the chair of the Social Impacts, etc. Chamber of the Hydropower Sustainability Assessment Council.
She has served IFBPW in numerous capacities since 1998 e.g. as former Chair of the standing committee on Environment, Sustainable Development & Eater. 
In the past she was inter alia women representative on the Governmental Delegation of the Netherlands to the Commission on Sustainable development 12, 13 and 17 in New York (April 2004/ 2005- 2009), delegate on behalf of BPW I and / or the Netherlands Council of Women to the (UN) World Summit on Sustainable Development in Johannesburg, SA (2002), the World Water Forum in Kyoto, Japan (2003) – the World Summit on the Information Society, Geneva (2003) – CSD 12 - 18, New York (2004 - 2010) – delegate to the Water Week, Stockholm (2004 -2017) and participated aprox. 8 times as delegate for IFBPW to the CSW. She is past-president of BPW the Netherlands.
Currently Lesha is a member of BPW Berlin, Germany.
She holds degrees in Human Resource and General Management (Sittard & Nijenrode) and studied law (University of Amsterdam).
Since 1991 Lesha works as independent senior advisor and facilitator on sustainable development (SD) (focus water governance and management), Human Resources and vocational training.
She works on issues related to (International) Water governance and Law and Water Stewardship and the women-gender-water nexus e.g. as special advisor for WWF and UNESCO-WWAP.
Her expertise: empowerment, equity and participation (strategies), human resources, project- and process management; Sustainable Development policies; water stewardship, water diplomacy, water governance and management, advocacy, and capacity development.