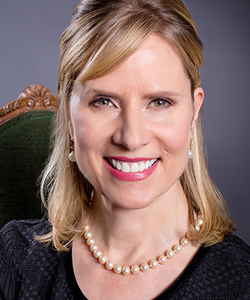 ---
---
Representative
New York UN Representatives
---
Languages
English, French
---
Elizabeth B. Irwin (known as Liz) is the General Counsel for a tour operator in New York City.  Raised as an expatriate child in Brussels, Liz moved to Chappaqua, New York in high school and subsequently attended Wesleyan University in Middletown, Connecticut, and graduated in 1982 with a BA and a major in Medieval Studies. She continued her studies at Cardozo School of Law in New York City, where she was an editor of the International Law Review.  She earned her J.D. in 1986, and is licensed in both New York and New Jersey.  Liz clerked for Judge Serena Perretti, Superior Court, Law Division, Civil Part, working on both criminal and civil matters. After her clerkship, in 1987, she joined the Prosecutor's Office of Newark, New Jersey, as an Assistant Prosecutor, and worked in the Grand Jury and the Juvenile Division.  In 2001, she joined the specialist Tour Operator, Arrangements Abroad in New York City as the General Counsel, and is responsible for all legal matters within the corporation.  The broad nature of her responsibilities exposes her to government and private contracts, Federal and international law and regulation, and intellectual property law.  She is also Secretary of the Corporation and serves on the Board of Directors.
From 1990 to 1998, Liz was a member of the League of Women Voters of Short Hills N.J. serving in various posts, including Vice President, where her position included educating high schools students in participation in the American legislative process.  From 2007 to 2010, she served on the Board of Directors of the Unitarian Church of Summit, New Jersey.  She is also a member of the New York Bar Association.
A member of IFBPW since 2015, Liz serves as UN Representative and participates on the legal team of NYC4CEDAW, advocating for the adoption of CEDAW principles into the NYC City Charter, a Charter which is currently under review.  She is also a member of the NGO Committee for Human Rights and the NGO Committee for Sustainable Development. Liz is married and the proud mother of two grown sons. Her other interests include yoga and meditation, as well as a love and enjoyment of the performing and visual arts.  She lives in Short Hills, New Jersey and Pipersville, Pennsylvania.