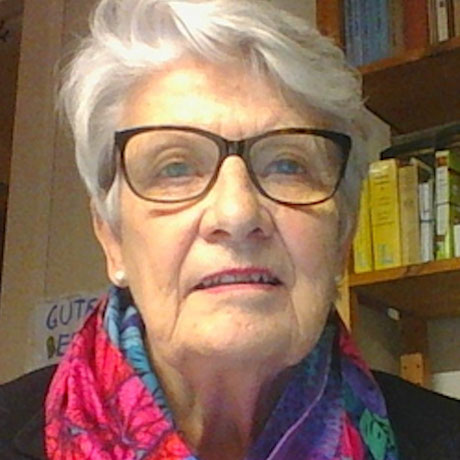 ---
---
Representative
UN Main Representative Vienna
---
---
Languages
German, English, French, Swedish, Italian
---
Marlene Parenzan
Education
1955-58 Free University of Berlin: English, French, Philosophy
1958 Stockholm University Diploma of proficiency in Swedish
1961 Interpreter, Translator Diploma in English and French, Stockholm University
1983 MA in Human Relations and International Relations (double major), Webster University, Vienna
Residencies outside Austria and Germany: USA 1 year as exchange student, Sweden 3 years, Tunisia 3 years
Work
1961- present Free lance interpreter, translator
1976-83 Conference management and customer service
1983-87 Executive Director national headquarter of youth NGO
1987-89 Conference Section, Austria Centre Vienna
Consultancies for UN/DAW, EWL (input to Maastricht Treaty) and Austrian Ministry for Youth
Activities in civic and international bodies:
- Numerous NGO activities, i.e.member and office-holder from student and parent associations to ECOSOC NGO Committees including NGO activities at the European Union, member of EWL.
- UN repr. for the World Association of Girl Guides and Girl Scouts (1981-99) and the 
- International Federation of Business and Professional Women (99-present).
Activities and office holder in NGO Committees on Narcotic Drugs, Youth, Women, Sustainable Development, Peace.  
- Participated in World Conference on Women in Nairobi (1985) and Beijing (1995), co-organized NGO activities for NGO Fora in parallel to these conferences and organized the NGO regional preparations for the ECE in 1994. Attended numerous sessions of the CSW and CEDAW, the Commissions on Narcotic Drugs and on Crime Prevention and Criminal Justice.                    
Liaison for the Conference of NGOs (CoNGO) since the 1990ies, organized an office at the UN in Vienna for CoNGO, Vice- president Vienna (2000-2003), (Head of Vie office since 1997- 2004)
Personal
Born 8 February 1937 in Wuerzburg, Germany, married, three children, six grandchildren.