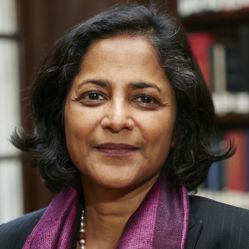 ---
Representative
UN New York Representative
---
---
Sheila A. Stamps, a dual US/UK citizen, is a finance executive with substantial experience working with bothcorporations and financial institutions. As a Corporate Board Member, Investment Manager, P&L leader, andBanker she has worked through various economic cycles and market dislocations, giving her expansive insight intorisk and opportunities domestically and internationally.
Ms. Stamps currently serves on public company and not-for-profit boards in the financial services, logistics, educational and governance industries.  Her leadership roles in the banking industry include Managing Directorand Group Head, Financial Institutions at Bank of America and, prior thereto, Managing Director of Asset BackedSecuritization and Management Committee Member at Bank One London (now, JP Morgan).
Ms. Stamps earned an MBA in Finance from the University of Chicago and a BS in Management Sciences fromDuke University. She also completed a Harvard University Fellowship at the Weatherhead Center for InternationalAffairs; is an alumna of The US Army War College National Security Seminar (2019); and earned a CERTCertificate in Cybersecurity Oversight from Carnegie Mellon University Software Engineering Institute.
Sheila has been recognized as one of "2019 Most Influential Corporate Directors" by WomenInc Magazine and "2017 Most Influential Black Corporate Directors" by Savoy Magazine. She also serves on the faculty of the National Association of Corporate Directors Board Advisory Services and is a NACD Board Leadership Fellow.
Sheila's holds a long-standing interest in motivating youth and women. She's provided scholarships through the UnitedNegro College Fund; participated in youth workshops; contributed early stage funding and management expertise toentrepreneurs; and currently pursues this interest through her Board work at IES Abroad, an international studies program.