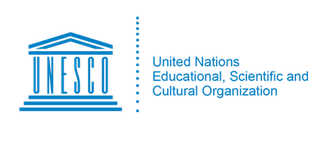 ---
BPW representatives
---
Headquarter
---
Internet
---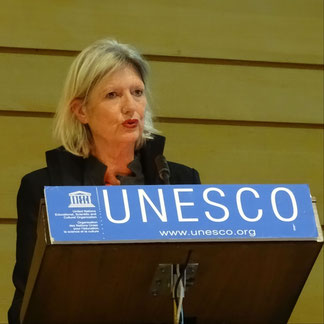 Marie-Claude Machon-Honoré
Presidency Speech
Marie-Claude Machon-Honoré was previously elected as member of the NGO-UNESCO Liaison Committee on behalf of IFBPW (December 2016-2018) and is a member of the Collective Consultation of NGOs coordinating group  on Education (CCNGO/Education2030). In December 2018 she was elected as Chair of the International Conference of NGOs and President of  the NGO­-UNESCO Liaison Committee.
UNESCO is the United Nations Educational, Scientific and Cultural Organization. It seeks to build peace through international cooperation in Education, the Sciences and Culture. UNESCO's programmes contribute to the achievement of the Sustainable Development Goals defined in Agenda 2030, adopted by the UN General Assembly in 2015.
Political and economic arrangements of governments are not enough to secure the lasting and sincere support of the peoples. Peace must be founded upon dialogue and mutual understanding. Peace must be built upon the intellectual and moral solidarity of humanity.
In this spirit, UNESCO develops educational tools to help people live as global citizens free of hate and intolerance. UNESCO works so that each child and citizen has access to quality education. By promoting cultural heritage and the equal dignity of all cultures, UNESCO strengthens bonds among nations. UNESCO fosters scientific programmes and policies as platforms for development and cooperation. UNESCO stands up for freedom of expression, as a fundamental right and a key condition for democracy and development. Serving as a laboratory of ideas, UNESCO helps countries adopt international standards and manages programmes that foster the free flow of ideas and knowledge sharing.
---
News
---

---
40th General Conference of UNESCO, Speech by Marie-Claude Machon-Honoré, Chair of the NGO Liaison Committee; Nov 16, 2019
40th General Conference of UNESCO, Nov 16, 2019
Declaration for International Federation of Business and Professional Women, read by Nathalie Mourrain, BPW Paris
---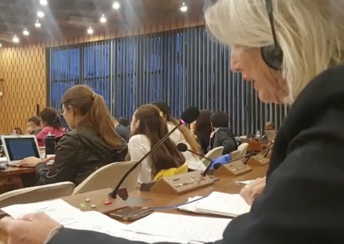 Speech by Marie-Claude Machon-Honoré, Chairperson of the ICNGO and UNESCO-NGO Liaison Committee, at the Executive Board-Item 11, October 18, 2019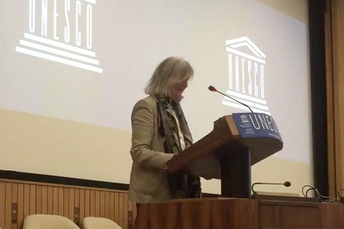 Speech by Marie-Claude Machon-Honoré, Chairperson of the ICNGO and UNESCO-NGO Liaison Committee, at the NGP Committee, October 11, 2019
---

UNESCO King Hamad Bin Isa Al-Khalifa Prize
(ICT in Education Prize)
Please allow me to remind you that the 2019 call for nominations is currently running  until 31 October 2019 (midnight, Paris time).
We would be very pleased if in 2019, your organization in official partnership with UNESCO would again present candidates for the Prize, endowed with US $50,000 divided between two recipients.
The theme of 2019 Prize is The use of Artificial Intelligence to innovate education, teaching and learning.
For more detailed information on eligibility criteria, submission and nomination process, please see the Flyer attached and visit UNESCO ICT in education Prize webpage
We would very much appreciate your support in sharing the announcement widely on your websites and through your social media channels, and encouraging relevant stakeholders doing good work in the area of ICT in education to apply.
Let us know if you are interested in nominating a project/programme for the Prize, and don't hesitate to get back to us atictprize@unesco.org if you need further clarifications.
Thank you very much in advance for your consideration and cooperation.
Secretariat of the UNESCOKing Hamad Bin Isa Al-Khalifa Prize for the use of ICT in Education
Unit for ICT in Education 
---
ONG et comité de liaison ONG/UNESCO à Tunis : la Vie des 4 jours
NGOs and NGO/UNESCO Liaison Committee in Tunis: Life of the 4 Days
A video on interviews made during the international NGO-UNESCO forum in Tunis, Tunisia, on migration. Dr. Catherine Bosshart participated and spoke on migration, Marie-Claude Machon-Honoré spoke of BPW and women for peace (after 4' ), while moderating a workshop on education and migration.
Video from December 12, 2018
---